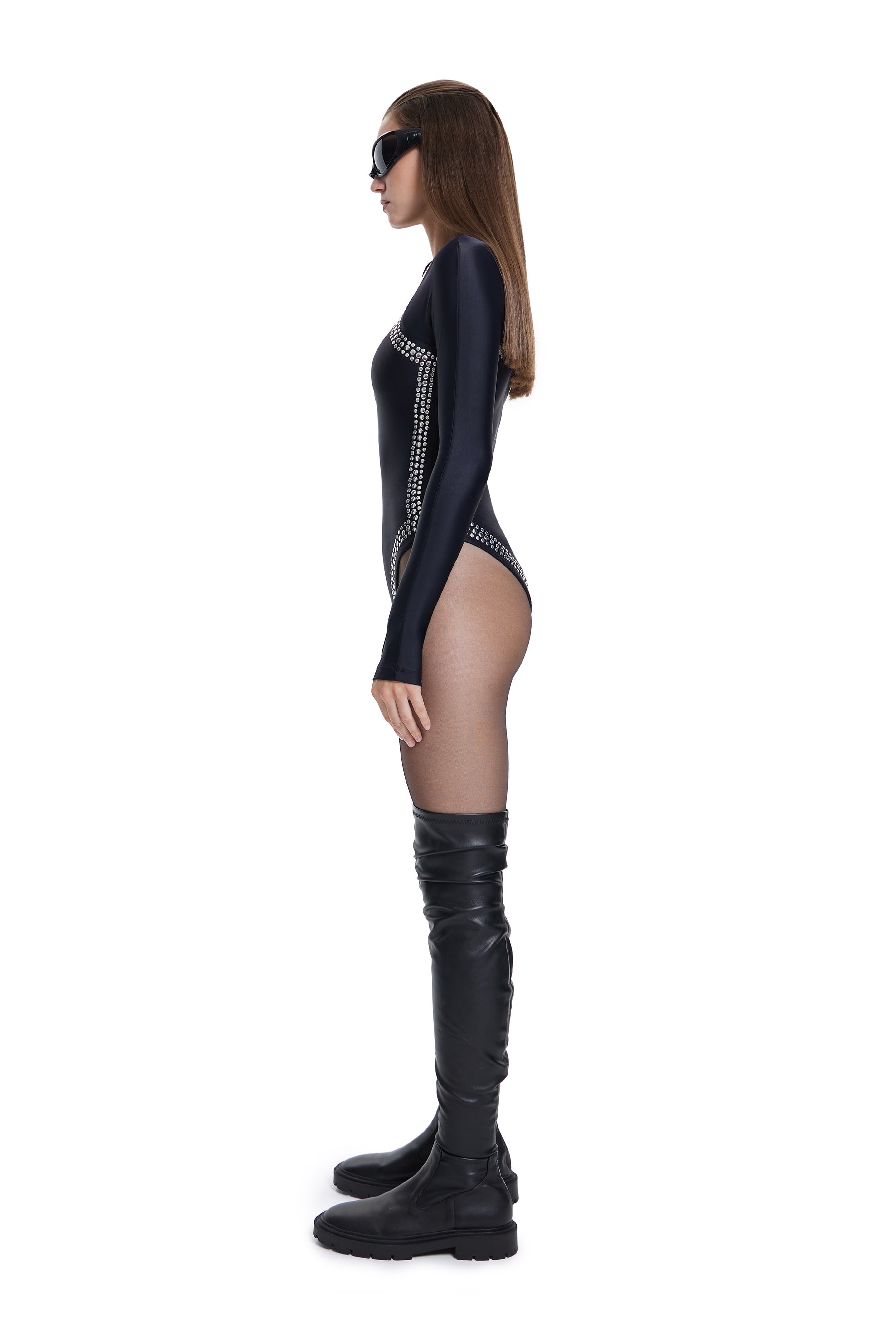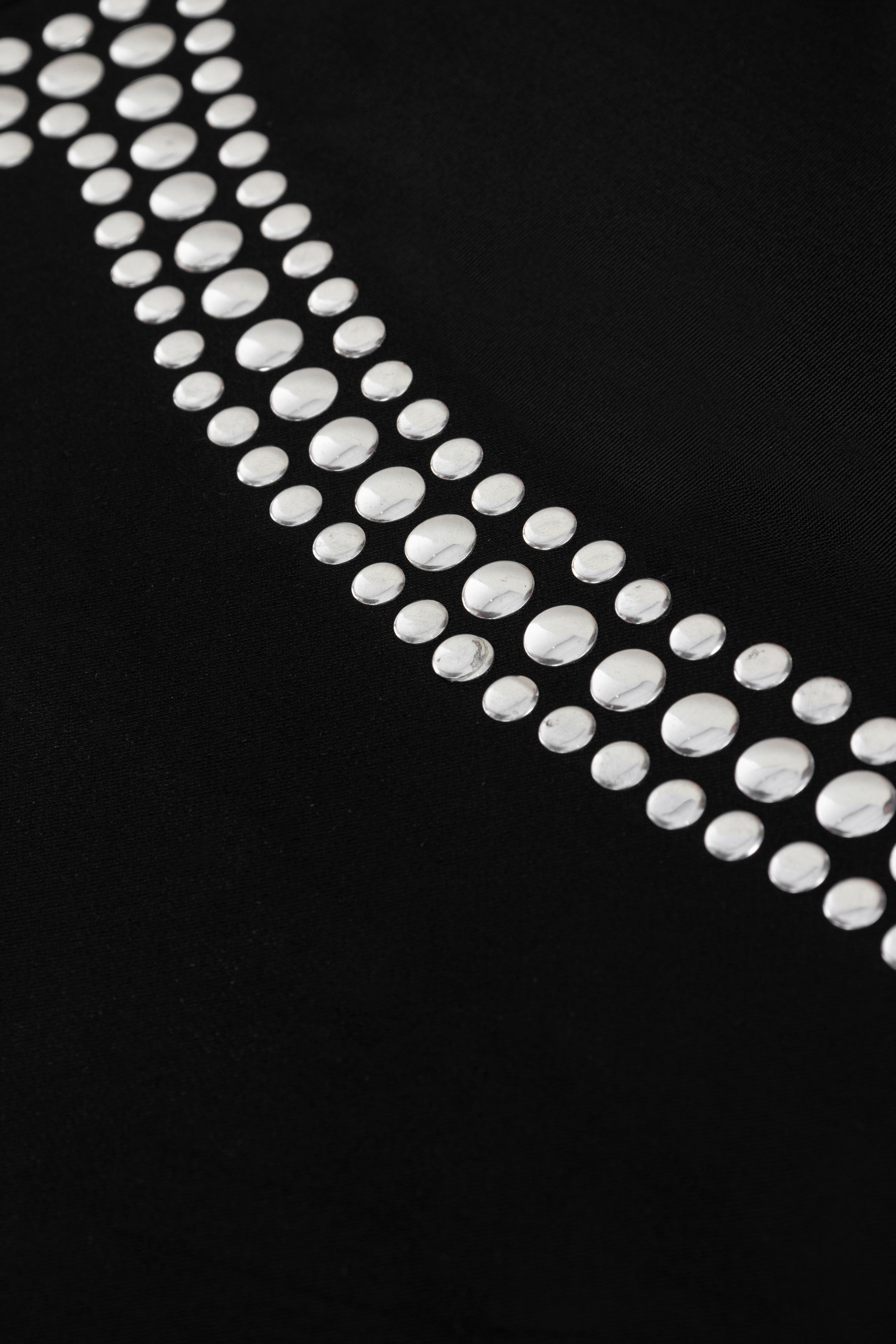 Stargirl Top
Elevate your look with the long-sleeved Stargirl Top that's a true embodiment of glamour and comfort. The draped sleeves add a touch of sophistication, while the padding ensures a structured yet comfortable fit. Featuring a snap-on bodysuit offers extra comfort and convenience. But what truly sets this top apart is the stunning detail – shiny stone stripes extending from the waist to the collar.
This eye-catching embellishment adds a dash of elegance and sparkle to your ensemble. With a long neck and flexible, comfortable fabric, this top is perfect for making a statement at any event, ensuring you both look and feel your best. Turn heads and embrace uniqueness with this extraordinary addition to your wardrobe.
Anna is 178 cm, with an 83 cm chest, 64 cm waist, and 93.5 cm hips – she wears size S.