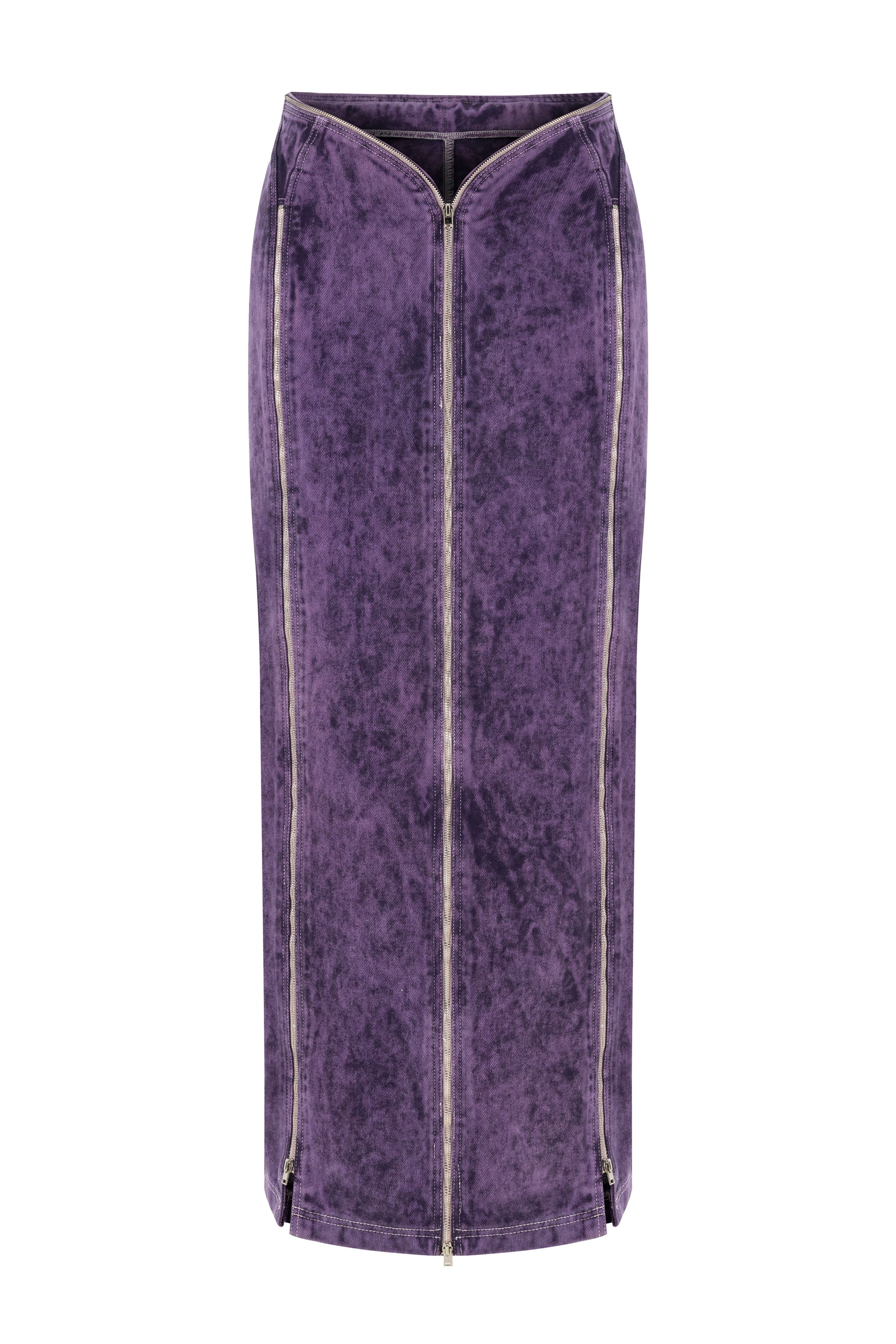 Manipulator Skirt in Purple Acid Wash
The Manipulator Skirt boasts three adjustable zipper details, both on the sides and the front. These zippers not only serve as a fashionable element but also allow you to customize the fit and create various looks.
Whether you prefer a modest or daring style, these adjustable zippers offer versatility to suit your preferences. The v-shaped waist cut adds a touch of sophistication and enhances your natural curves, making you feel confident and elegant.
The low waist design offers a modern and trendy look, further adding to the appeal of this skirt. Crafted from comfortable and high-quality fabric, this skirt provides an excellent combination of style and comfort.
Anna is 178 cm, with an 83 cm chest, 64 cm waist, and 93.5 cm hips – she wears size S.