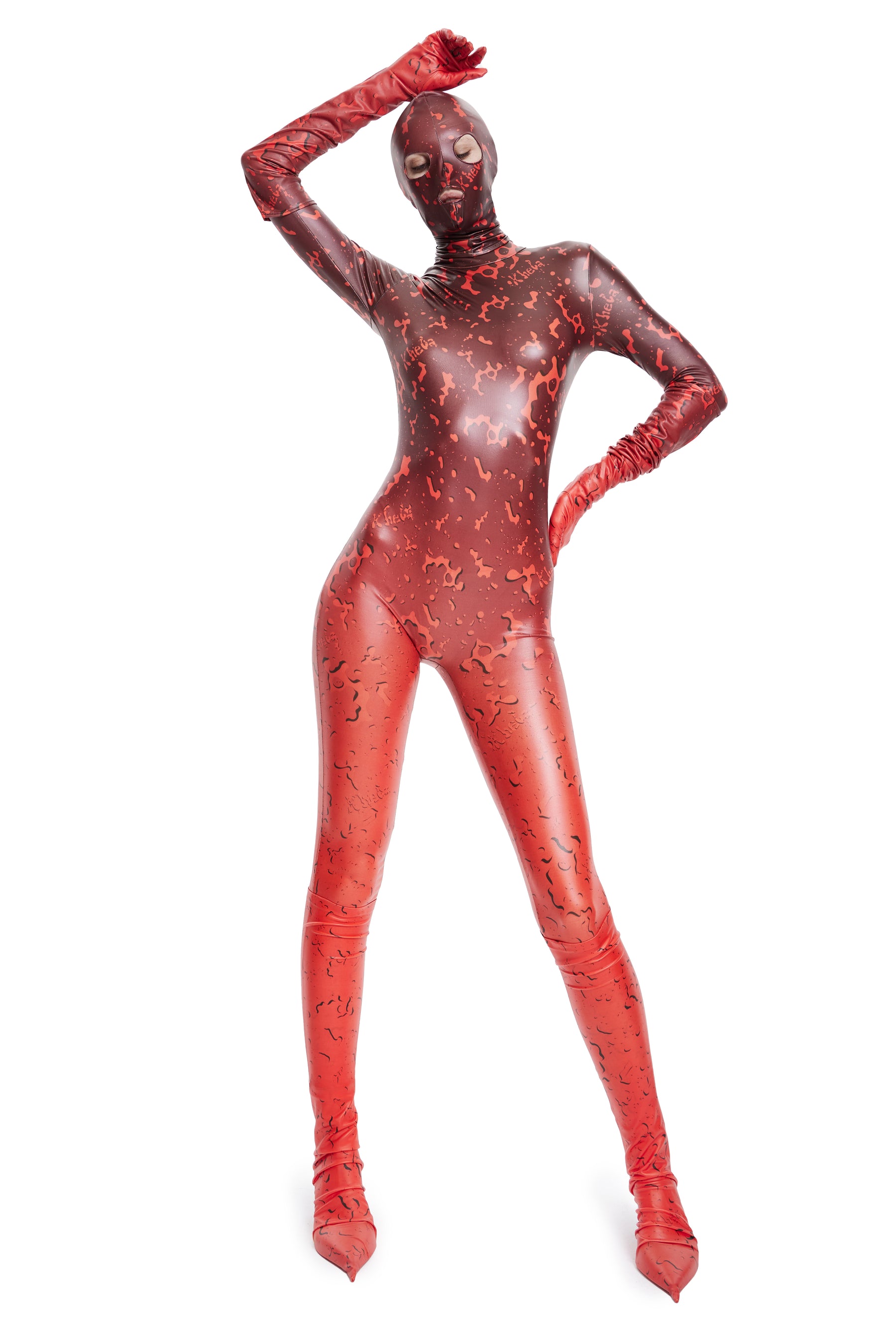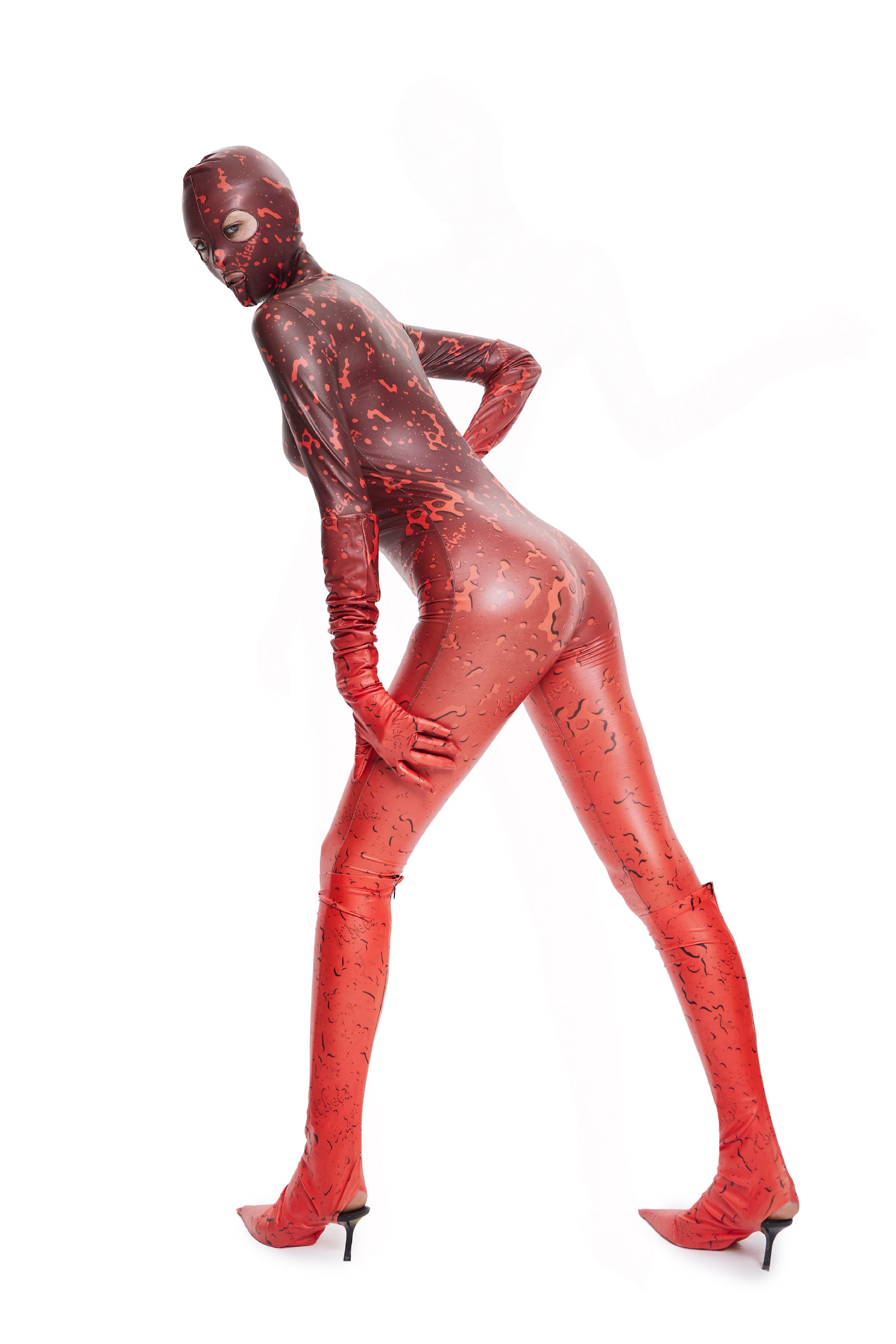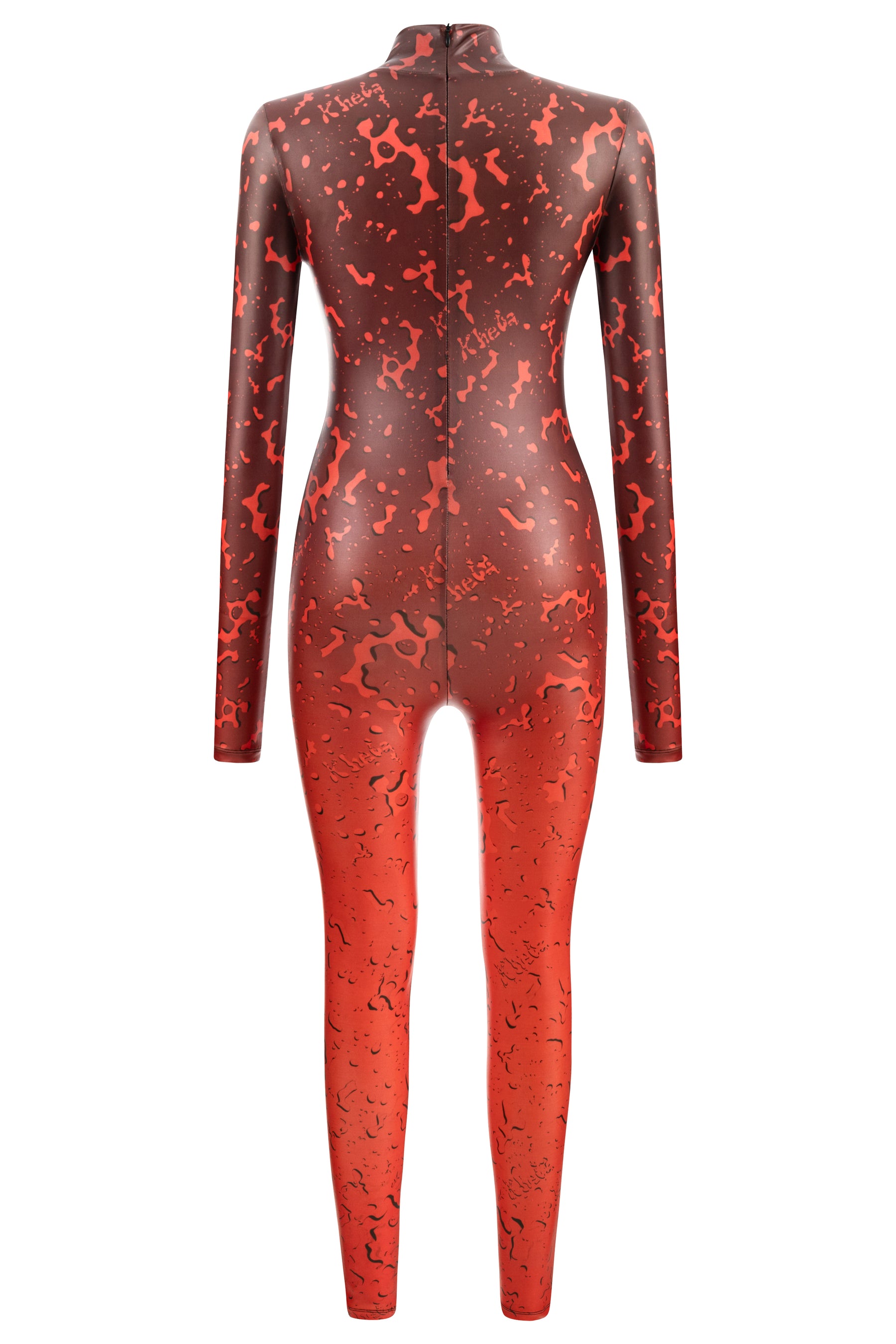 Khelaween Playsuit
Elevate your style with the long-sleeve Khelaween Playsuit, made from stretchy fabric that ensures exceptional comfort. Featuring with a half turtleneck.
With a hidden zipper behind, wearing gets easier and more comfortable. What sets it apart is the special pattern printed on the fabric, making it a unique and eye-catching addition to your wardrobe. Whether you're dressing up for a Halloween party or opting for a chic night look, this jumpsuit combines comfort and style effortlessly. Embrace your individuality and make a statement with this one-of-a-kind outfit.
Don't forget to match it with its gloves and mask!
Viki is 179 cm, with an 80 cm chest, 65 cm waist, and 95 cm hips – she wears size S.