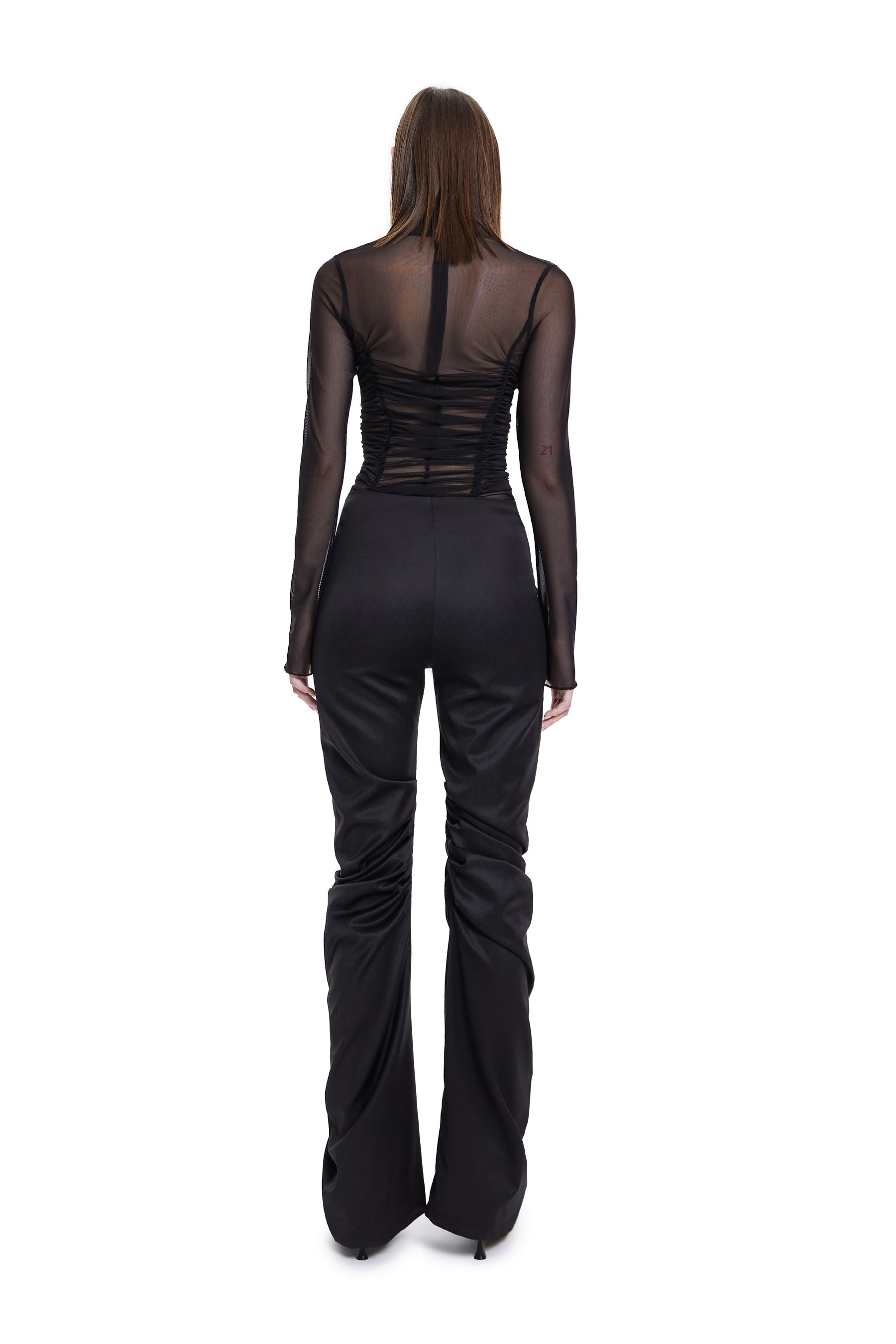 Anti-Gravity Pants in Black
Discover a new level of style with Anti-Gravity Pants, which will be indispensable for stylish wardrobes with their distinctive draped knees and front cross waist closure detail that gracefully covers the upper legs.
Anti-Gravity Pants in Black feature draped, straight-cut legs for a classic and versatile silhouette and provide superior comfort with their soft and comfortable fabric. Whether you're aiming for a stylish office look or a casual outing, these trousers offer both style and comfort, making them an indispensable part of your wardrobe.
Viki is 179 cm, with an 80 cm chest, 65 cm waist, and 95 cm hips – she wears size S.